Feel great while achieving great things
Our Quest
To actively ignite inspiration and influence the expansion of global awareness, lifting the spirt of humanity.
No matter what you desire or what your challenge is. It's about being aware, making change, letting go, transforming, developing the right skills and attitude, elevating potential, and achieving results.
Give yourself permission to invest in yourself.
You are worth it.
CALLING ALL
EVOLVING WOMEN
Put down the daily grind, allow your full life to unfold in a soul nurturing retreat. For women who want to claim their Power, Intuition and Wise Feminine Nature. Shed the layers of who you think you should be and embrace the truth of who you truly are. Experience the divine mystery.
IT'S ALL ABOUT
BEING REAL
Sacred circles bring wisdom to life. It is an evolutionary way to connect and create paradigm shifts. Many of us have no alternative but to hide our deepest desires to fulfil the demands of everyday life and, in doing so, sacrifice our ability to live life in its most vibrant form.
Join the circle.
My talent is to hold space, be present, guide, support, listen, encourage, challenge, and hold you accountable so you can Be Your Inspiration and achieve your audacious dreams, consciously shape your future and live a life that truly resonates with your passions and values.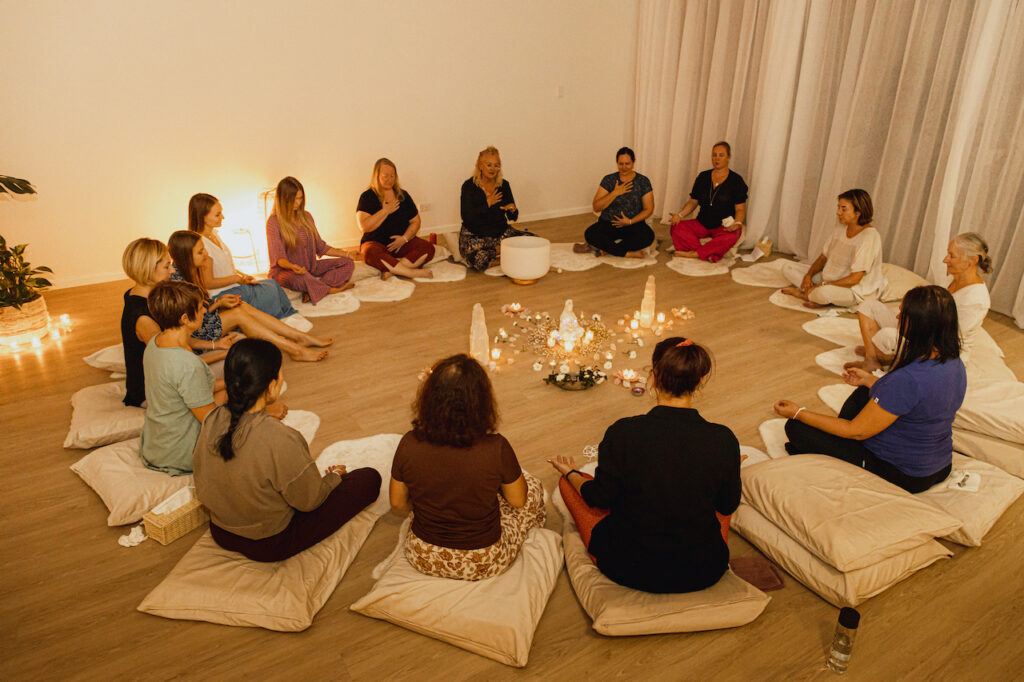 After trying so many therapies, I finally found a coach and practice that works.
Thanks, Vida I have found my way, and I love it.